How do I change the language of my POS Register?
Oliver POS Languages
Languages can be changed in Oliver Hub by selecting 'Settings' on your main menu and going into 'General Settings'. Under the 'General Details' tab, about halfway down the page should be the option to select your Register language.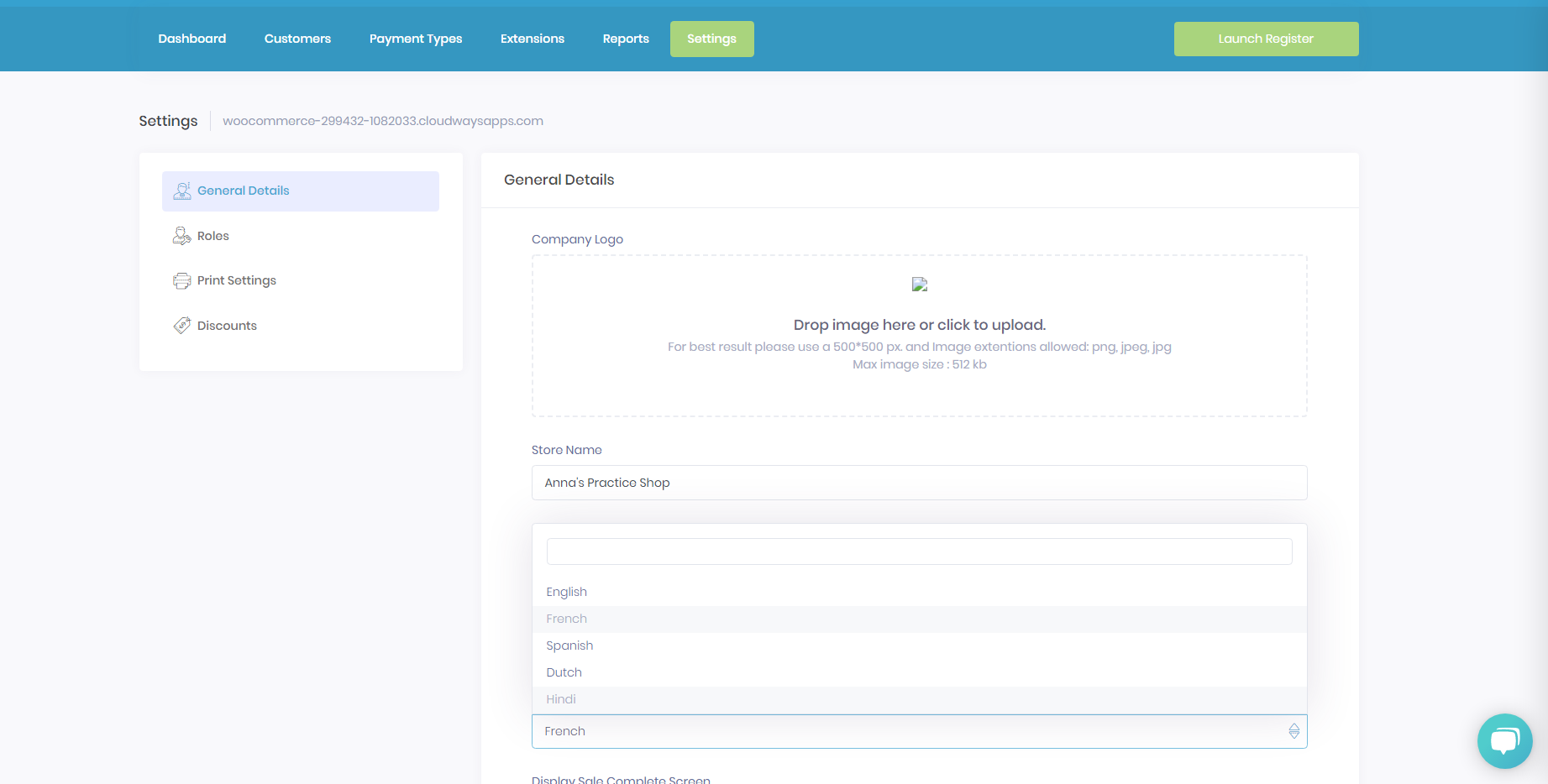 Don't forget to hit 'Submit' when you're done to save your changes!
We are always working on growing our list of languages offered. If you're considering Oliver POS but don't see your language listed, contact us and let us know.

Related Articles

Does Oliver POS support cash rounding?

Yes, Oliver POS supports cash rounding. This can be set up from the settings page of your Oliver Hub. To set up cash rounding, launch Oliver Hub and go to Settings > General Settings on your main menu. Under the 'General Details' tab, you should ...

Can I create products that are present only on Oliver POS but not on my WooCommerce store?

Yes, you absolutely can! If you want products to be sold in-store only, there's a simple way to hide them from customers shopping online. Go to your WooCommerce products, and click on the product you'd like to hide. Under the "Publish" section on ...

Can I set up multiple tax rates?

Yes! You can set up multiple tax rates in Oliver POS, but please note this is a Pro feature and is not available with our free plan. Login to your WooCommerce, go to your WooCommerce settings, and go to the Tax tab and set up different tax rates. ...

What are tiles and how can I use them?

The Tiles feature on your Register lets you sort and filter products to find them quickly. Tiles are there to help you pre-organize or pre-filter your products. Users can add tiles according to individual items (such as a best-selling item for ...