Oliver will NOT be able to connect to a website that does not have an SSL certificate. As websites contain sensitive information an SSL certificate is essential to protect the data as it passes from the browser to the website's server.
This is recommended for all websites and especially for websites that handle customer data such as credit card details and address and telephone numbers etc.

How will I know if the website I am connecting is secure?
Check the URL of your website and see if it says "HTTPS" at the start of the address (instead of "HTTP"). This means the website is secure with an SSL certificate.
If you look at the address bar of your browser, you should see a small padlock before the address of your website. Clicking on it should show a message that says "connection is secure"
Please see below images showing a secure as well as an unsecure website.

Website with SSL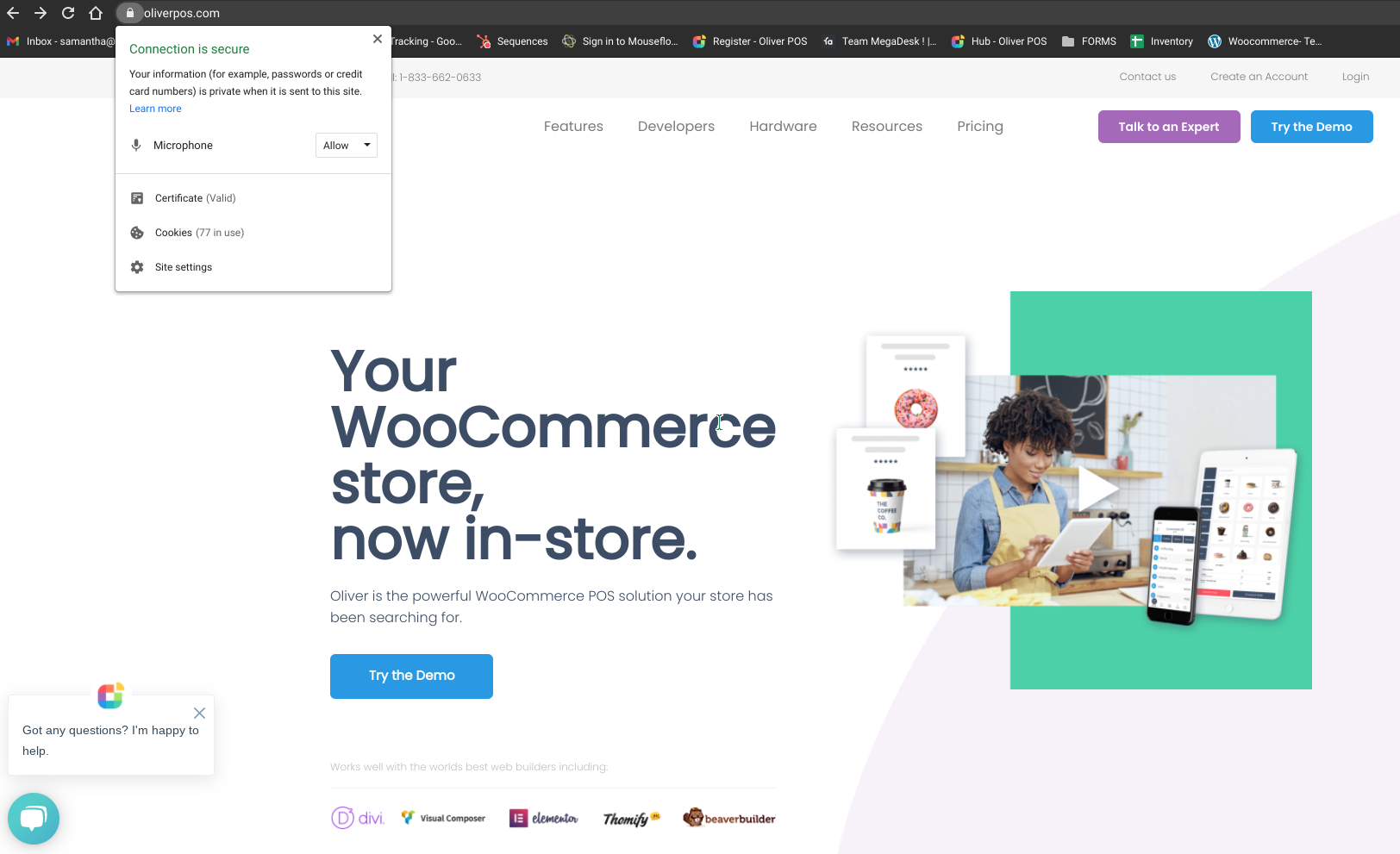 Website without SSL